Applications & Utilities
Web based tools and utilities for accessing, visualizing, and interacting with geospatial information.
The Information Services (IS) section maintains the TNRIS digital data library and provides public accessibility to its contents. This accessibility is via the production and maintenance of numerous web applications, tools, utilities, and code packages, which leverage geospatial information for public benefit. Some examples include tnris.org's DataHub, multiple web mapping services, APIs, etc. The IS section is a strong advocate for open source development and the majority of code for their projects are available on Github.
DataHub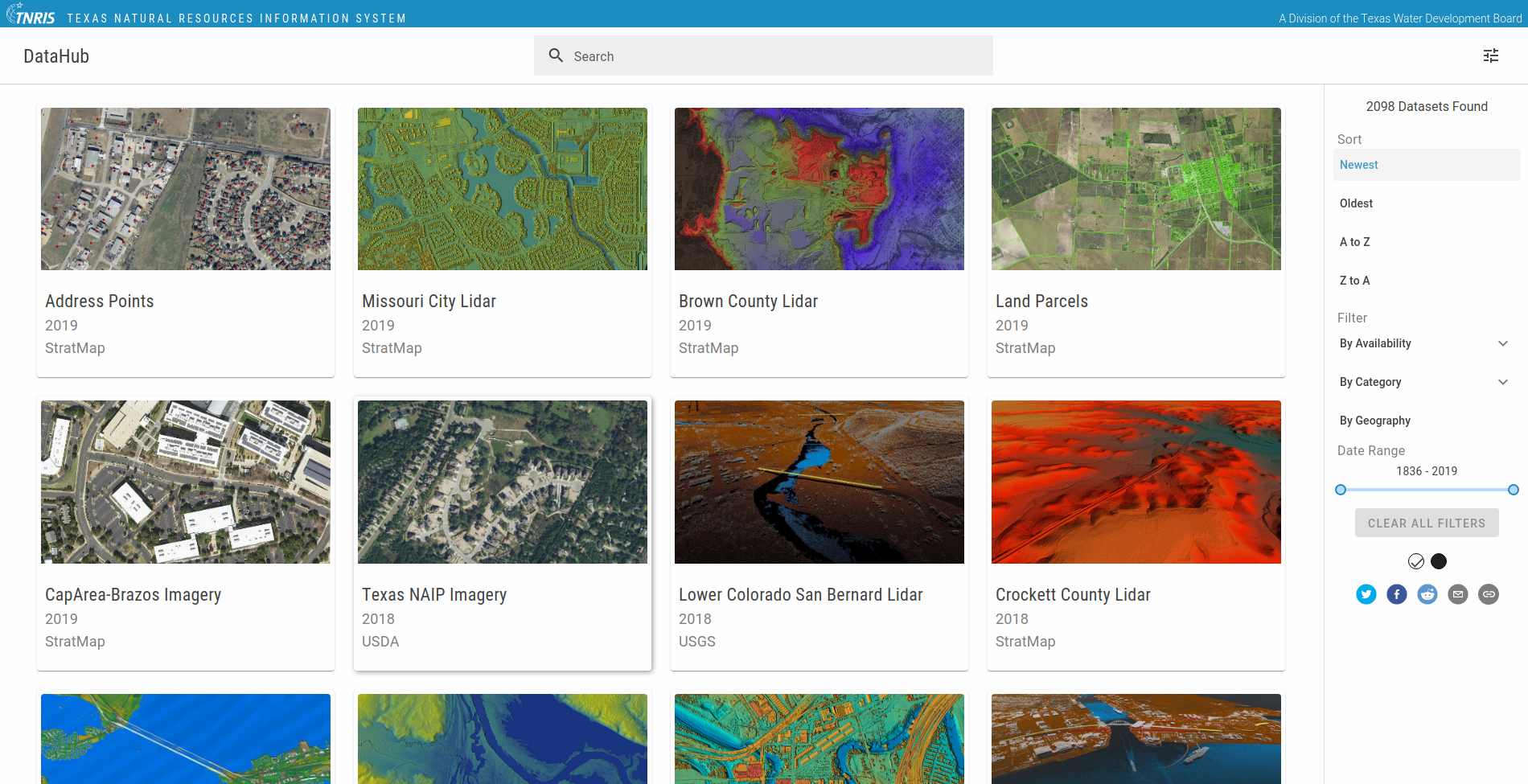 Flood Viewer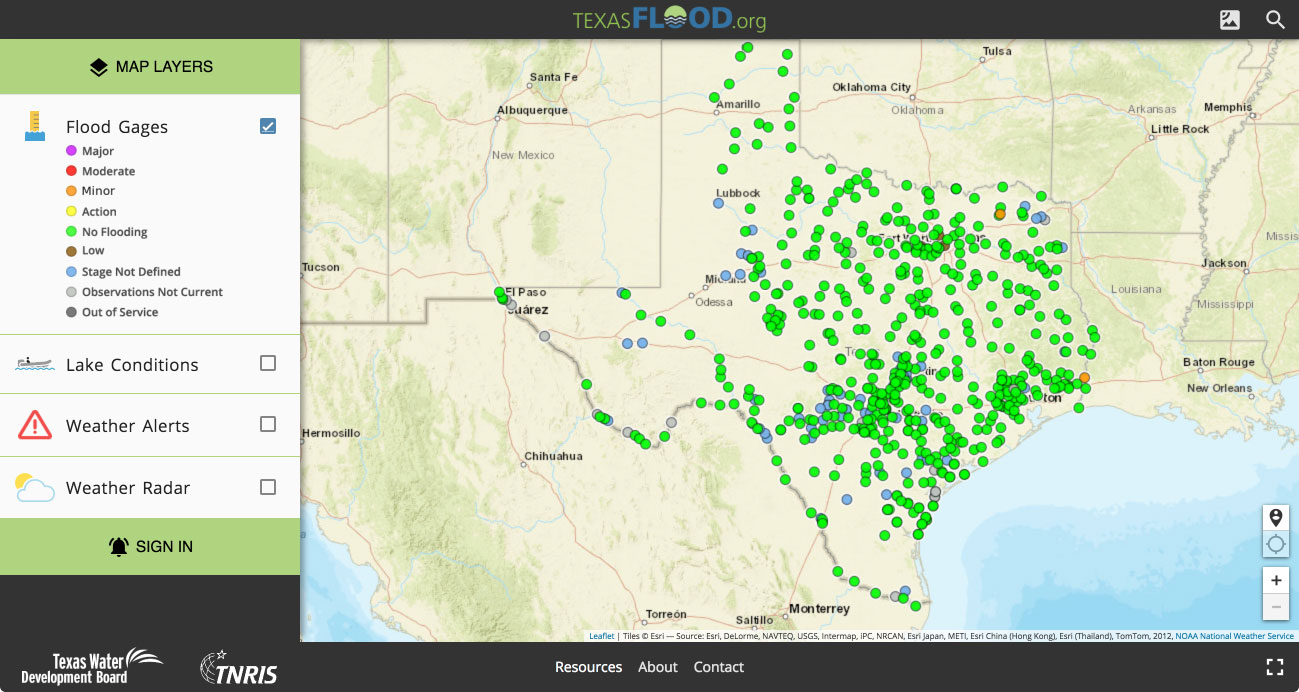 2017 Interactive State Water Plan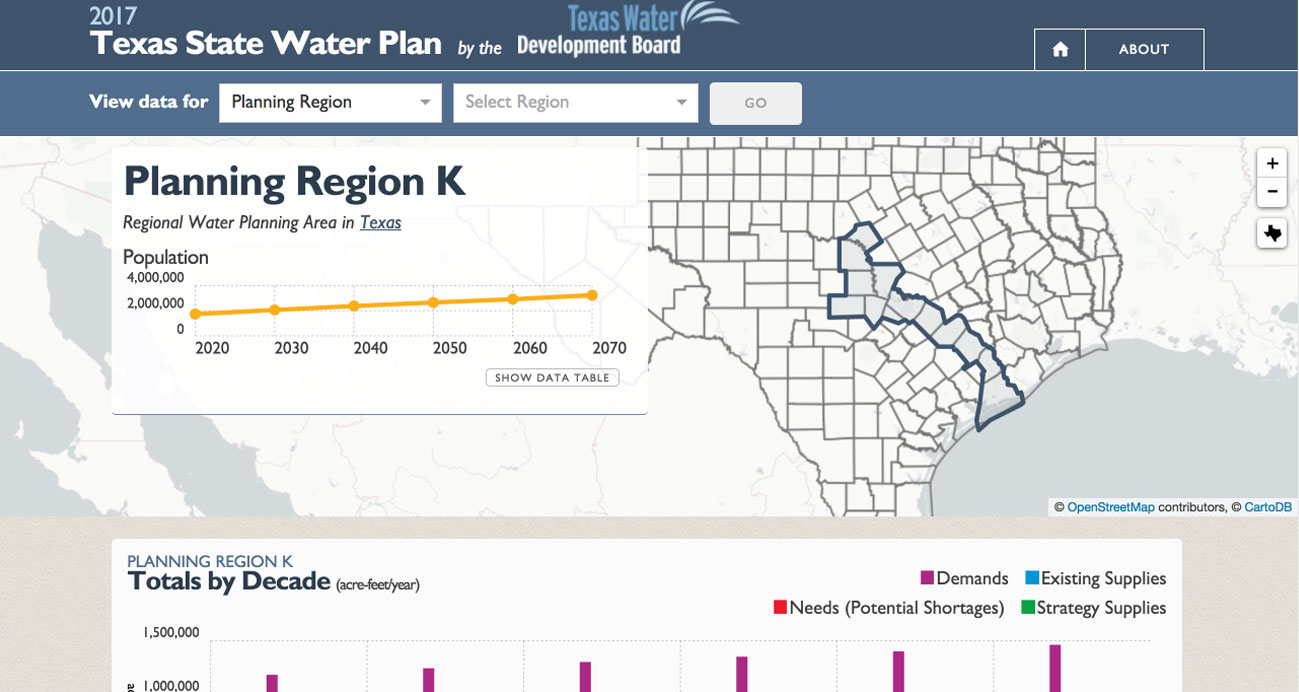 Geospatial Emergency Management Support System (GEMSS) Version 2.0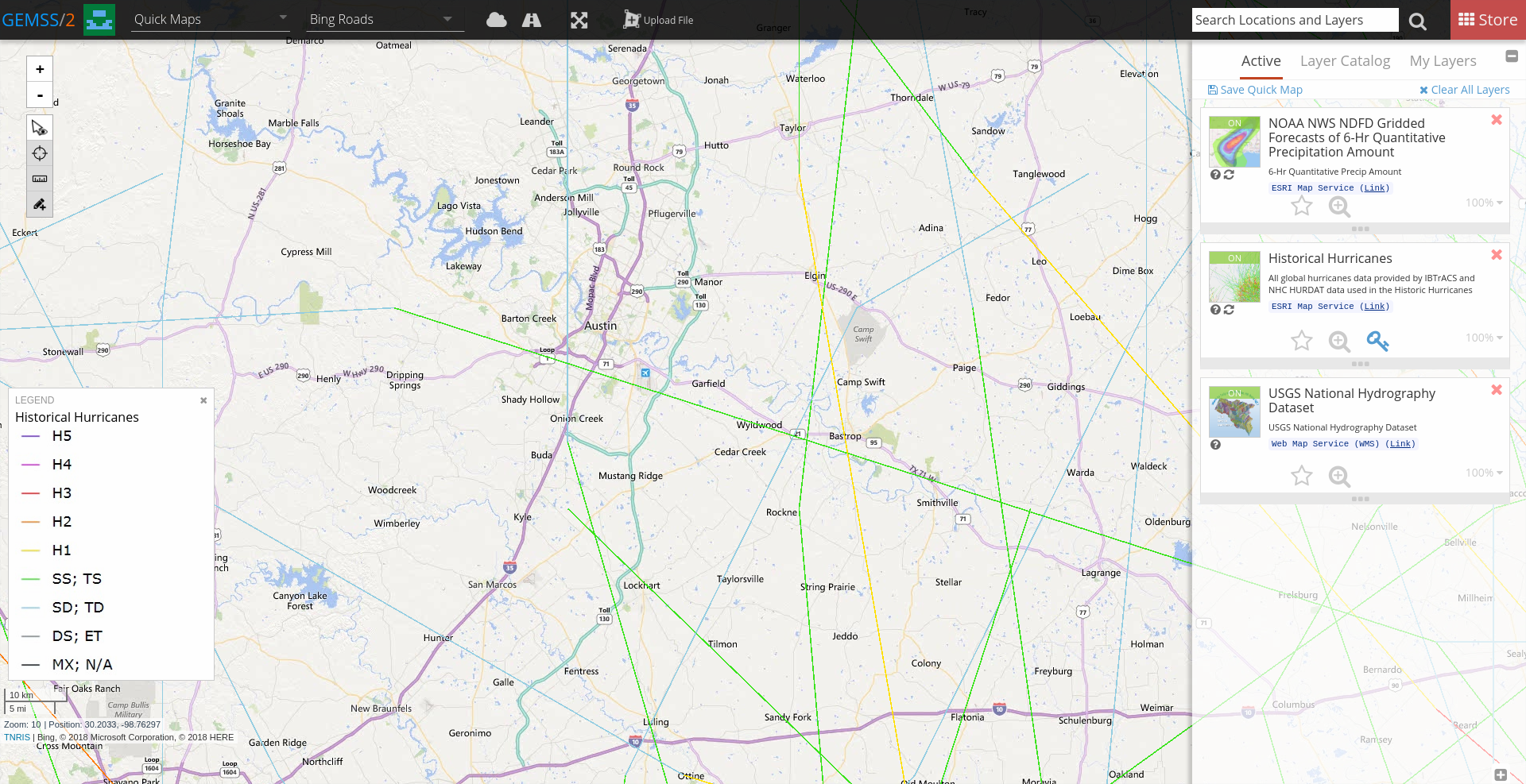 Utilities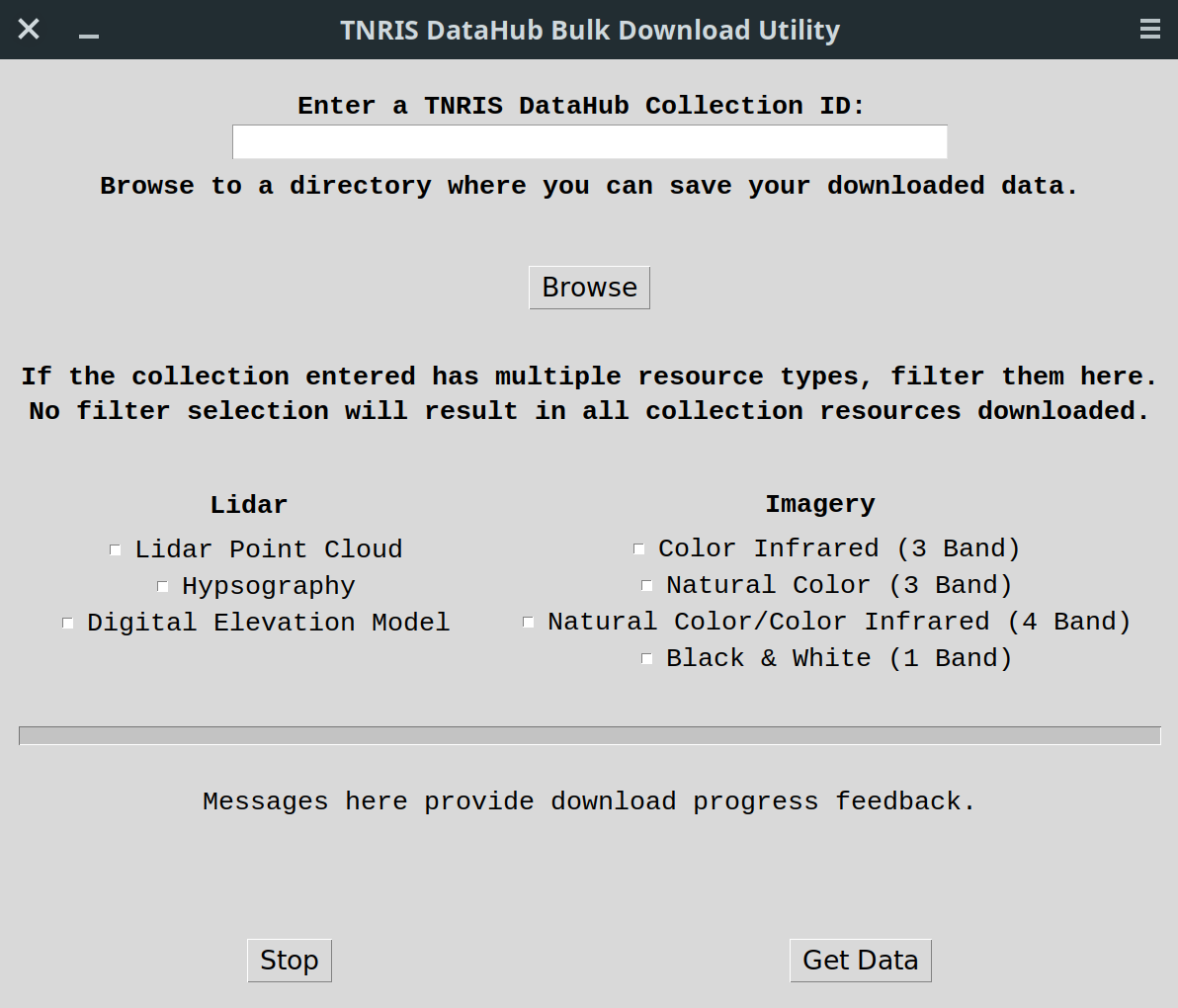 The Bulk Downloader utility uses the publicly available TNRIS REST API for data.tnris.org collection resources. It allows for bulk downloading an entire collections' resources, bypassing the need to click each area polygon (county, quad, qquad, etc) in the download map. Click the link above and follow the documentation to get started.
---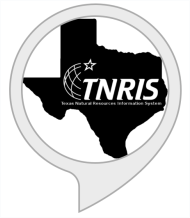 Enable the free TNRIS Alexa Skill on your Amazon Echo! The skill provides users with the ability to verbally interact with the Historical Aerial archive database by asking about what years and counties are available.
---
Code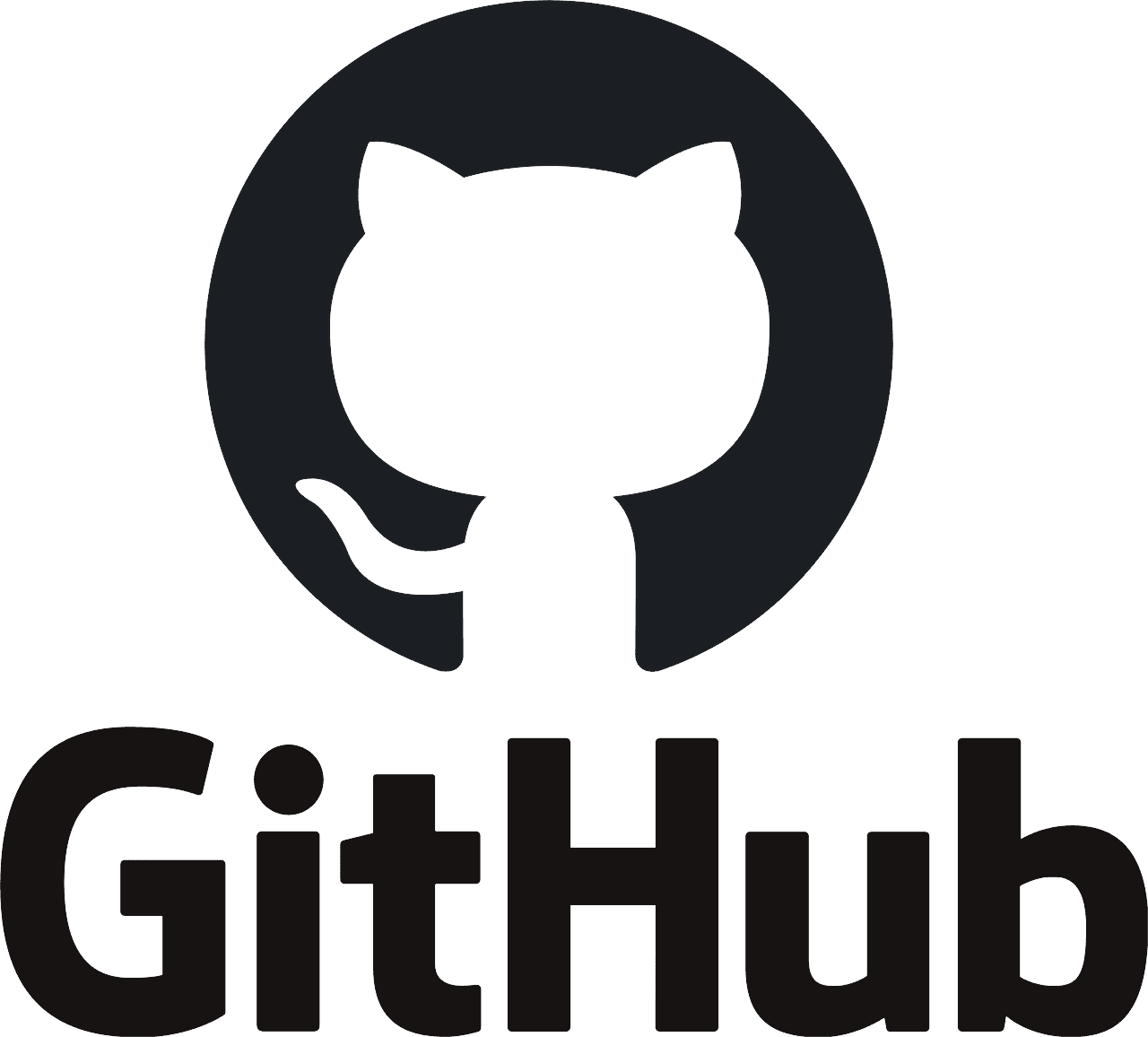 Check out the TNRIS Organization on Github to see the code behind many of our applications and utilities. Be sure to 'Star' the repositories you like!
---
Check out the TNRIS account on the Node Package Manager (NPM) to see what NodeJS packages we have shared for use in your javascript programs and applications.